Radio Frequency Microneedling
Heal Your Skin And Look Younger.
About Radio Frequency Microneedling
What is Radio Frequency Microneedling?
Microneedling is a cosmetic procedure. It involves pricking the skin with tiny sterilized needles. The small wounds cause your body to make more collagen and elastin, which heals your skin and helps you look younger. You might also hear it called collagen induction therapy. 
First, you'll get a numbing cream smoothed onto the area so you can't feel the needle pricks. Then your technician will move a pen with tiny needles around the area. Your provider may spread a cream or serum on your face after that.
The goal of the procedure is to start your body's healing process by sending collagen and elastin to patch up the tiny injuries. Collagen helps fill in and smooth out wrinkles.
Most people get microneedling on the face and neck, but it can also done on other parts of the body, such as your chest, stomach, thighs, arms, knees.
Most people need 4-6 treatments to see a difference.
Also, we recommend you to look into a PRP facial we perform here at Aesthetix Plus, which is Microneedling with your own blood plasma.
The New Standard in RF Microneedling
WITH REVOLUTIONIZING ENHANCED TOPICAL PENETRATION
Potenza takes RF microneedling to new levels. The versatility this system provides allows you to customize treatments based on your patients' specific needs – all skin types, anywhere on the body, any time of the year.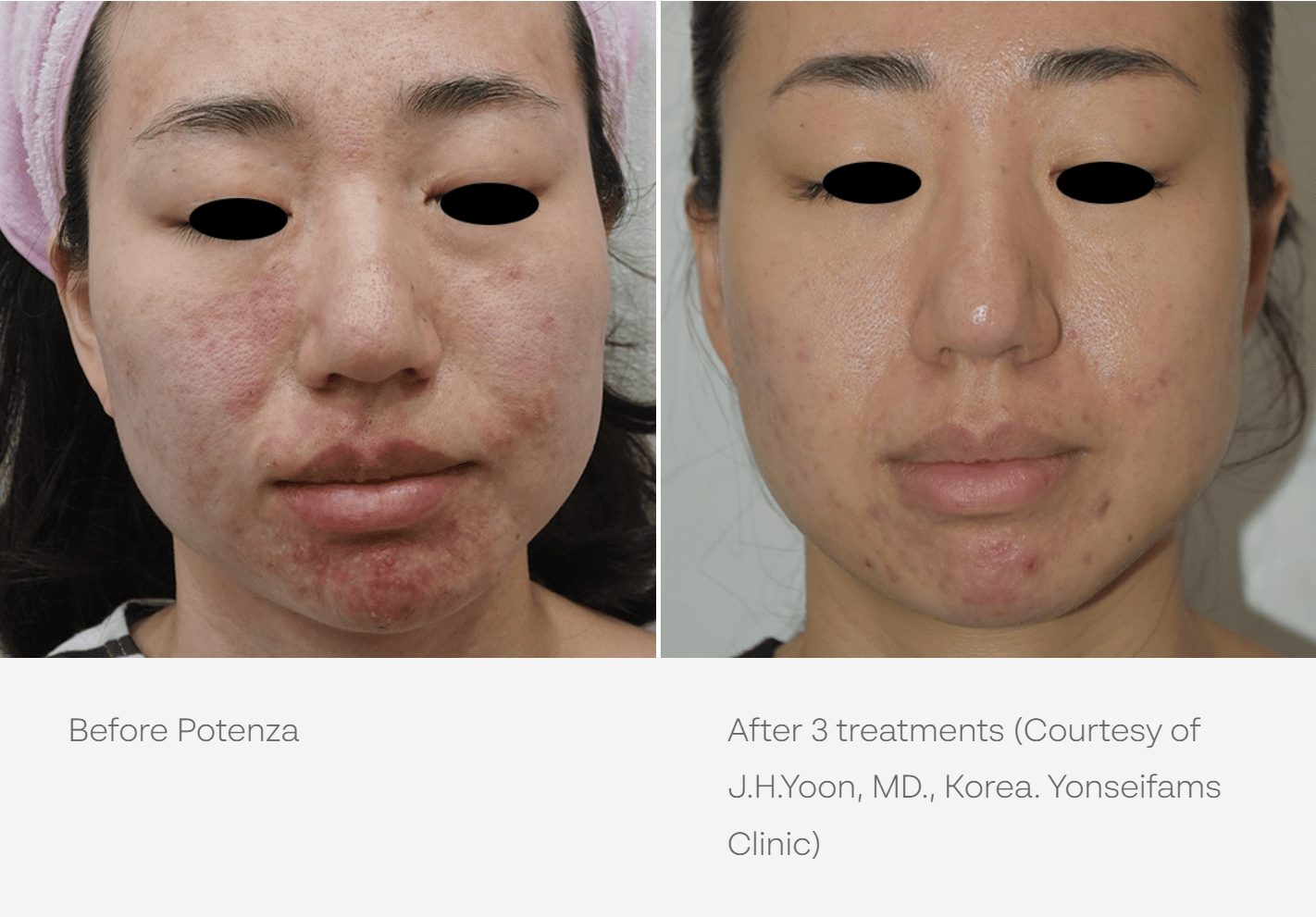 *Individual Results May Vary*
Frequently Asked Questions